Borland's Project Life Cycle Management Tools
Borland provides a vendor-independent implementation platform, providing developers of e-business solutions with rapid time to market, high productivity, performance and availability.
ENHANCE has adopted this technology for large scale enterprise projects, increasing visibility and control throughout the project. As a direct result, the associated high risk of large projects is dramatically reduced.
Requirements Capture : CalibreRM™

Central repository of information

Team communication - online chat and email capability

Change control and automatic notification

Audit trail and change history

Project impact analysis

Seamless integration with development implementation

Flexible reporting formats across multiple projects
Change Management Control : StarTeam®

Centralised source control with secure web access

Supports multiple development platforms simultaneously

Workflow with change approval and structured process control

Version control and full audit capability

Supports parallel development with merge/compare functionality

Automatic change notification via e-mail

mail ENHANCE

Project Management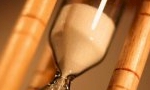 Understand how ENHANCE can help you deliver your CRM solution...