Index, Search, Retrieve
The YourAmigo™ search software offers a unique solution that enables all of your business enterprise content to be indexed, including unlinked and dynamically created (database) information. YourAmigo™ is the only software package in the World to be able to do this.
YourAmigo Spider Linker™
Enables all web site content, including unlinked pages and database records, visible to the existing Internet search engines (eg: Google, Alta Vista and FAST).

Increased web visibility

Increased user traffic

Users see your products from internet searching

100% web content visible to user searches

Automatic updates when web content changes

brochure
YourAmigo™ Portal Search
This tool provides the capability to simultaneously search a number of related websites through a single Web Portal. Also alerts users when pre-selected information has been updated. Very useful for businesses who transact with suppliers and distributors. Portal Search can search all content on the web portal plus all of the content on the members' web sites. Members gain a genuine benefit from the "group's" web portal as a central point to attract enquiries and business.

Extensive web searching

Automatic alert on changing information

Increase service to partners

Collaboration of information

brochure
YourAmigo™ Unique Features
There are many search engine technologies available for the web. What makes YourAmigo™ unique are the following features:

Guaranteed 100% indexed information

Transfer efficiency - only transfer changed data (not whole document)

User access privileges

Scalable - caters for small businesses and large corporations

Flexible sliding price policy

Unique architecture (avoids conventional spider limitations)
No other toolset can deliver the same level of functionality

mail ENHANCE

Database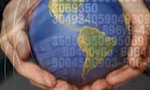 Display personalised web pages for your users and ease site maintenance...


Portals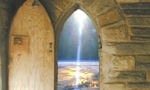 Provide quick and reliable access to all your business information...