Providing Baan CRM Services
With an accumulated 25 years experience delivering Baan CRM solutions to the market, ENHANCE considers itself the leading independent Baan CRM services provider in the UK.
Recognise the value of Baan CRM:

Adopt a CRM strategy for your business

Overview on Baan CRM product suite

GAP analysis on standard Baan CRM functionality

Build a ROI analysis for Baan CRM

Compile a business case for Baan CRM
Deliver your Baan CRM solution:

Detailed business requirements specification

Outline any business specific customisations

Construct accurate project plan

Deliver phased implementation for short-term benefit

Integrate Baan CRM to your business enterprise
Personalised Baan CRM training:

Admin - data setup, maintenance, security, screen customisations ...

CRM - prospecting, contacts, quotations, proposals ...

Marketing - campaign management, scripting, lead generation ...

Management - forecasting, sales funnels, reporting ...

Configuration - knowledge capture, model design, deployment ...
Complimentary additions to your Baan CRM solution:

Undelete - include windows functionality inside Baan CRM

Custom Search - user friendly tool to create custom searches

What's New? - expand this utility with more information

Audit Trail - track all activity inside your Baan CRM application

Quick Address - automatic validation of UK address information

Config Spreadsheets - integrate ConfigurationPlus with MS Excel

mail ENHANCE

Project Management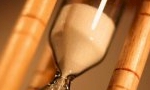 Understand how ENHANCE can help you deliver your CRM solution...


Configuration
Use configuration to dramatically increase revenue and reduce cost...


CRM Training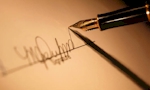 Let ENHANCE deliver personalised CRM training to your workforce...