CRM Training Services
Invesent in your people is critical to an efficient workforce. A key part of that invesent is user training. ENHANCE works with a business to tailor CRM training courses to meet their specific requirements.
CRM Training Benefits
To accept change, users must recognise the benefit for themselves. Something as fundamental as CRM, the benefits must be sold down the business hierarchy to the end-users. It's just as important to answer "why" as it is to answer "how".
The following are guidelines to the various CRM training courses on offer:
Management Presentations:

Delivering a CRM business case

Implementing a CRM strategy

Measuring your CRM effectiveness
Application Courses:

Baan CRM SalesPlus

Baan CRM Configuration Modeling

Baan CRM Pricer

Baan CRM Administration

Baan CRM Performance

mail ENHANCE

Baan CRM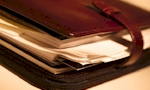 See how ENHANCE is helping Baan users with their CRM solutions...


Optimisation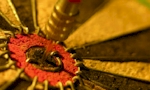 Amigo's unique ability to increase sales revenue through the internet...


Unassisted Selling
Use configuration to support unassisted selling of complex products...