The UK E-Government Directive
In summary, the e-government initiative has been created to increase public awareness of local issues and promote communication between public authorities, local communities and individuals in the UK. The net effect of these e-government crm initiative objectives is to increase trust and co-operation for everyone concerned.
Sounds wonderful and makes a great deal of sense ... but how easy will it be to put the e-government crm initiative in to practice and maintain?
E-Government CRM Initiative - Goals:

Provide greater access to information held by public authorities

Increase accountability by public authorities

Improved communication between public authorities and local community

UK e-government crm initiative to be implemented by end of 2005
E-Government CRM Initiative - Potential Problems:
One thing is for certain, no single software solution is going to satisfy every directive defined for the uk e-government crm initiative. Every public authority must understand, to successfully embrace the e-government crm initiative, a comprehensive strategy must be put in place that compliments their workforce and their work practices, whilst adhering to constraints like budget and timescale,

Software alone is not the solution

Do not underestimate time required

Do not underestimate resource required

Too many options leading to confusion

"Better to do nothing than doing something wrong" - procrastination

"One size does not fit all" - each public authority is unique in some way
E-Government CRM Initiative - Implementation Approach:
To ensure a focused approach to your e-government crm initiative, certain key aspects must be in place. The following diagram outlines the high-level stages and process flow of a typical project cycle.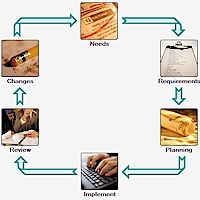 Enhance delivers crm strategies to various organisations. Our delivery methodology "focalPoint" is tailored for organisations looking to implement a crm strategy in a measured and controlled manner. Enhance strongly believes such an approach is critical to implementing an e-government crm initiative which must be sensitive to each and every public authority's unique environment.

Every e-government crm initiative will have unique requirements

Key measurements must be defined and monitored

A detailed project plan must be defined and executed

Maintain clear communication between all involved groups

Identify critical activity and resource
E-Government CRM Initiative - Solution Components:
As a public authority looking to satisfy the e-government crm initiative, you need to identify the critical areas of functionality required. Here is a list of some of those areas:

Document search & retrieval

Secure user access to centralised information

User forums and notice boards

Contact management

Information access points in public areas
E-Government CRM Initiative - Next Steps:
Enhance has the expertise and knowledge to help public authorities respond to the UK E-Government crm Initiative. As an independent service provider, Enhance will deliver the necessary advice and support to ensure an effective implementation of a crm strategy that encapsulates a public authority's work processes and user environment.

User acceptance

Measured performance

Effective working processes

Secure access and retrieval

All relevant information made available
Contact Enhance to help with your E-Government CRM Initiative

mail ENHANCE

Project Management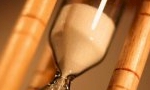 Understand how ENHANCE can help you deliver your e-government CRM solution...


Search & Retrieve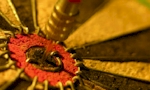 Guarantee users secure access to all relevant e-government info...