Customer CRM Solutions
We pride ourselves in providing high quality, cost effective CRM solution to a wide range of companies wanting to improve the way they approach and transact business.
ENHANCE is currently involved with a number of projects; customising CRM solutions and delivering web services.
Hadley Industries plc:

ENHANCE have tailored Hadley Industries' CRM solution to fit closer with their business processes. Time was spent understanding their requirements and compiling a project plan. Changes were made on time and on budget.

Increased user functionality

Screen customisations

Configuration enhancements

User & admin training
Allgood plc:
Allgood approached ENHANCE to provide specialist customisation on their CRM solution. Requirements were discussed and a detailed statement of work was agreed. Customisations were installed, surpassing expectations.

Niche CRM expertise

Accommodate expanding business requirements
ENHANCE understands the value of customer satisfaction, but don't take our word for it. We can arrange a reference call over the phone on request.

mail ENHANCE

Baan CRM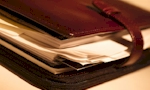 See how ENHANCE is helping Baan users with their CRM solutions...


Affiliations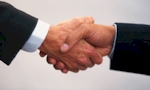 ENHANCE considers its partners influential in providing best-of-breed...