Providing Independent CRM Services
Our objective is to deliver improved sales effectiveness for businesses by delivering independent CRM advice and CRM services.
Customer Relationship Management or CRM promotes intimacy and loyalty throughout your customer base. At Enhance we are committed to delivering successful CRM solutions tailored to your specific business requirements.
Unsure of the relevance of CRM services? Ask yourself:

Do you wish to acknowledge your most profitable customers?

Do you require visibility over your sales force?

Do you know if you are meeting customer expectations?

Would you like to manage your agents & staff more effectively?

Are you looking to expand your selling capacity via the web?

Do you want to improve/simplify the way you sell?
If you already have a CRM solution:

Do you need assistance with your implementation?

Do you fail to realise the benefits of your CRM solution?

Do you need to promote CRM services within your organisation?

Are you having trouble adopting your business strategy?

Are you looking to expand or change your CRM services?
If you answer positively to any of the above questions, ENHANCE can assist you ... speak to us about our CRM services
Enhance will help you:

Agree on a CRM definition for your business

Assist with your Vendor selection process

Quantify the CRM benefits expected from a solution

Help you adopt a CRM strategy to deliver these benefits

Assist with your CRM implementation process

Tailor your CRM solution to compliment your business

mail ENHANCE

Web Optimisation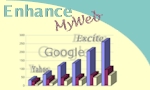 Ensure users are driven to your site from search engine listings...


E-Government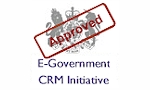 The UK E-Government CRM Initiative and the imapct to public authorities...


CRM Service Mgt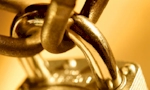 Providing an effective CRM solution for service focused organisations...