It's more than just CRM Services
Our CRM Services benefit more than just customer relationships. Understand how to leverage your indirect sales channel with our PRM Services. Provide your partners with the mechanism to sell more effectively using our Portal Services.
Complex selling can also be handled using our CRM Services. See sales configuration for more information.

mail ENHANCE

Baan CRM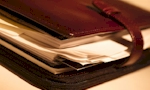 See how ENHANCE is helping Baan users with their CRM solutions...


CRM Training
Use our tailored CRM training courses to enhance your sales effectiveness...